The easiest feedback tool for every purpose
Collect, analyze and process feedback - all in one place for an iterative product development process.
Save time and money by using feedback to identify the right ideas at an early stage.
Are you on the right track with your concept? Find out!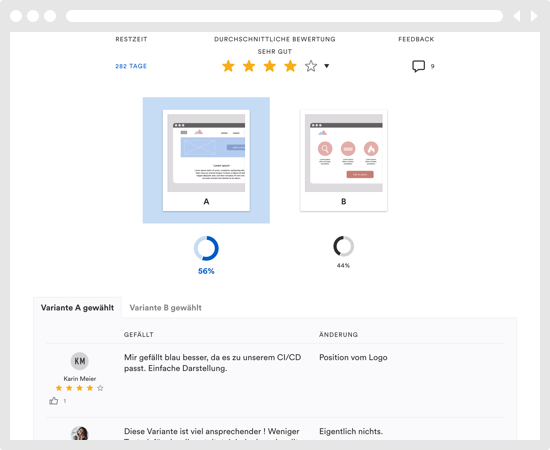 The Looping feedback tool lets you contact the right people, collect feedback, evaluate results and makes it easy to work with them. Wasting time searching for feedback givers and collecting e-mails is now a thing of the past.
View tour
Test early on before investing a lot of time and money
Collect feedback easily
With just a few mouse clicks you can get valuable feedback on your ideas and concepts from employees or customers.
Analyze results in real time
With Looping you get feedback right after uploading an idea or concept so that you can immediately implement improvements.
Make better decisions
With Looping you can find out how well your ideas and concepts are received and how to improve them. This way you get facts for an agile product development.
Learn more
Leading companies are working with Looping
Because they know that early feedback is the key to success.